How To Optimize YouTube Videos To Drive Organic Traffic
How To Optimize YouTube Videos To Drive Organic Traffic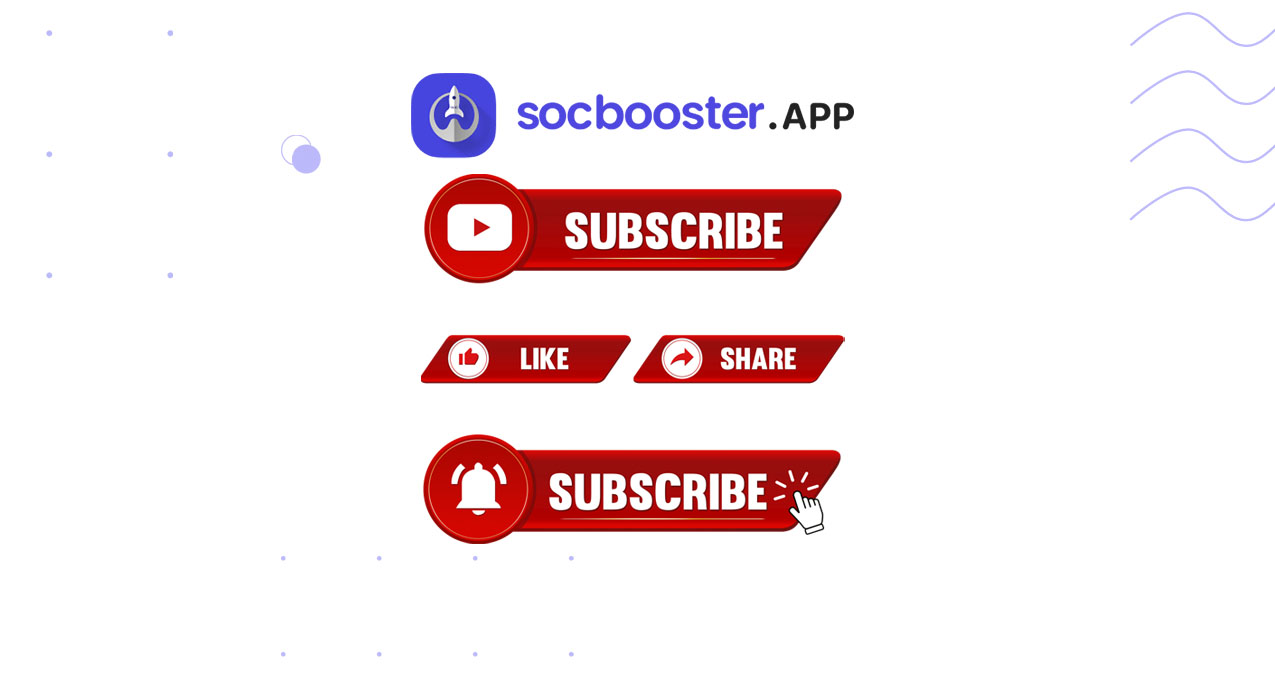 YouTube has long been an integral part of many people's lives. For this reason, those who deal with content need to organize the presentation of the video in the right way in terms of promotion. In this article, we will tell about how you can achieve high results if you properly optimize the content on your YouTube channel.
How to Optimize Your YouTube Channel SEO
YouTube is the second largest search engine platform after Google. In order to be found in search, you have to become visible. The law is the more engagement your videos get, the more visible they are to other users. So the first task is to properly optimize your videos.
Here are 7 tips you need to pay attention to:
ANALYZE KEYWORDS
There are millions of searches every day. If you know what people are looking for, you can show your video to a wider audience.
The best way to drive organic traffic on YouTube for your video is to do keyword research. And that means finding out what your viewers are looking for. We advise you to use a special service for the selection of keywords depending on the topic of the video. In a few minutes, you get a detailed list of keywords and will be able to determine which of them are more effective to promote.
We tell you about the best sites:
VidIQ
When you search on YouTube, VidIQ displays a wealth of information for each search term. The overall keyword score helps you quickly understand how popular (or not) your chosen tag is. Each keyword has a 100 on the search volume scale and a 0 on the competition scale.
Ahrefs
By processing a large amount of data, the YouTube Keyword Tool shows a reliable search frequency for any keyword. You can even see the average number of clicks on search results per month. If there are few clicks it means that users are not satisfied with the search results.
OPTIMIZE VIDEO TITLE
YouTube is a platform for people and its users like simple titles in clear language. However, people can search for the same content in different ways by entering different queries.
If your video contains many topics that you could show your video on at once, try to choose a common title. For example, if you talk about how to set up your camera, how to work with light, and some important terms for photographers, you can call the video "Useful Tips for Beginner Photographers", for example.
You can specify the topic of your video so that YouTube understands which queries you can show it for by using keywords. For example, "camera setup", "working with light for photos", "adjusting aperture", "what is ISO", and so on.
When selecting the main title and choosing the query for which you want to optimize your video, you should also consider the capabilities of your channel. If you have a young channel and each video gets a small number of views, it is better to focus on low-frequency queries and avoid the most popular ones since there is very high competition which your video is likely to lose.
You can also use VidIQ or Ahrefs to determine the popularity of a YouTube query.
This is the text directly below the video. You probably have come across this kind of information many times when you watch this or that video, but you have not read it in detail.
The description is also needed to promote your video because YouTube pays attention to the words and phrases you use in your text. The algorithm reads all the information. A proper description allows you to move up in searches and get traffic.
What to write?
Summary of content
Begin the text description with a brief preview of the video. Tell the viewer what they are about to watch. It is not necessary to describe each episode in detail.
Timestamps
Timestamps are needed for the viewer to be able to quickly and easily switch to any point in the video that interests them.
Links to your own resources
Do not forget to PR yourself. Add links to your Instagram account, your Telegram channel, your customer contact site, and so on.
Hashtags
We recommend adding no more than 5-10 hashtags of the most popular keywords to the description. Also, you can make some of the words in the text of the description hashtags.
You can use VidIQ to help yourself. As you fill out the keyword section on the video editing page, VidIQ automatically prompts you to complete your search query using the best techniques for analysis and recommendation.
INCLUDE SUBTITLES AND CLOSED CAPTIONS
Did you know that adding subtitles to your YouTube videos increases your views? The thing is that those transcripts created automatically by YouTube are not indexed by search engines. On the contrary, the transcripts added by the author of the video are indexed.
The developers of This American Life (TAL), which broadcasts a weekly show on more than 500 radio stations, added transcriptions to the entire audio archive and analyzed 36 months of data. They found that 7.23% of visitors to the site had viewed at least one transcript and 6.68% of unique visitors clicked via transcripts.
PRONOUNCE THE KEYWORDS ON YOUR VIDEOS
You might not believe it, but it is a fact! YouTube recognizes your speech. That is why when you write your script, you need to mention the keywords that you chose earlier. The presenter should say them quite loudly and clearly. They also have an impact on promotion.
IMPROVE YOUR CHANNEL DESCRIPTION
The correct channel description text is one of the opportunities for promotion that YouTube gives you, and it is worth taking full advantage of this opportunity.
The channel description is a brief summary revealing all of its main strengths, general topics, and the benefits your videos can bring to viewers.
Let's consider step by step what to write in the description of the channel on YouTube, what to follow when writing it, and what to pay attention to:
Usefulness. Emphasize all the benefits YouTube visitors will get from watching your videos.
Length. No matter how much you want to write about yourself or your channel right away, you should limit yourself to the most important facts.
Keywords. The optimal number of no more than 5 main keywords for your business smoothly distributed over the text.
Calls to action. It is appropriate to add an invitation to subscribe at the end of the text.
How to Boost Video Engagement and Audience Retention on YouTube
The main goal is for video hosting users to watch it as many times as possible. This is quite easy to do if you know what factors should be influenced by the algorithm to show the video to other users who are not subscribed to the channel but are the target audience, as a recommendation.
CTR
CTR (click-through rate) is the clickability of video icons. An icon is a picture that the system shows us in various places on the site - on the home page, in the feed of popular videos, subscriptions, library, etc.
A high click-through rate indicates that your title, topic, and thumbnail were persuasive enough to make viewers want to watch your video.
For half of your channels and videos, your CTR (click-through rate) is between 2 and 10%. The exceptions are videos and channels that appeared on YouTube less than a week ago and videos with less than 100 views.
How to increase CTR on YouTube
There are several secrets to increase viewers' interest and attract them with just a small picture and a title:
Thumbnail

is the face of the video. It should be bright, with a clear drawing of details (do not use small ones), perhaps to display features of your channel.

Text

. Very often the thumbnail is used to provide additional information about the video by placing one or more words on it. If the text is too small it will be hard to see.

A clickable title

. The words should make the viewer open the video and watch to the end. How to do this depends on your topic. But what you definitely should not do is write banal headlines.
SUBSCRIBERS GROWTH
Subscribing to your channel is a sign that your content is interesting. This is especially useful for YouTube algorithms that benefit from promoting popular content. In the end, everyone benefits from subscriber growth: you as a creator, the viewer as a content consumer, and YouTube as the platform on which everything happens.
Feel free to ask viewers to subscribe to your channel. They can easily do it with the click of a button, but if you do not ask them to do so, it may not occur to them. Inform them that if they would like to be updated with more of your content, the better way to stay up to date with your videos is to subscribe to your channel.
AUDIENCE RETENTION
The audience retention metric is important for channel promotion. It measures how many users continue to view the video after clicking the playback button.
The average retention rate on YouTube is 40% to 50%. One effective trick to increase retention is to extend the duration of your video (if your videos were less than 15 minutes) because YouTube cares about the average viewing length. A few popular ways to lengthen your video without losing content quality:
Intrigue the viewer at the beginning of the video. For example, you can add a cut of the highlights from your video.

Add visual tricks to your videos - captions, pictures, topical renders, and other elements. This step will help diversify your video and make it more interesting to watch.

Change the music depending on the topic and mood.

Use a call to action to encourage viewers to like or subscribe to your channel.
THUMBNAILS
YouTube video previews are the first and largest success factor in your video content. Make it clickable and get coveted views and likes.
What is the first thing do you see on the screen while typing in the YouTube search bar? Right, these are previews for videos.
Here are tips to create catchy thumbnails:
1) Use only large objects and images
You will not have a second chance to make a first impression. A quick glance at the preview should be enough for the viewer to clearly understand what the video is about.
2) Add a title to the video preview
Text is the most effective way to get your message across quickly to the viewer. Write what your video is about right in large print in the preview.
To choose the most relevant headline we recommend using keyword searching and selection services.
3) Format the entire channel in the same style
Use a similar composition, color palette, and fonts for each thumbnail. First, this is simply aesthetic, and second, the viewer instinctively perceives it as something familiar. This means that they are highly likely to click on your next video.
4) Services to help
You do not need to be a skilled graphic designer to create effective thumbnails for video clips. Today there are plenty of free services on the Internet that can help you build an image like a child's constructor.
The most simple and functional one, which has recently become very popular, is Canva.
END SCREENS AND CARDS
Cards and end screens help promote all the videos on your channel. How do you get the most out of your cues?
Make them as relevant to the topic of the video as possible, and choose the moment when the cards and end screens should appear.

Use them moderately, no more than once every three minutes.

Refer to playlists.

Do not add them to the beginning of the video.
Forming cards and end screens, keep in mind a few recommendations:
It makes no sense to put them in short videos.

Only add videos that are related to the video thematically.

Allocate about 20 seconds of time for your screensaver.
PLAYLISTS
Playlists are a series of videos united by a common topic and gathered together. They are available on the main page of the YouTube channel, as well as in the Playlists tab, and work to split videos into titles.
This kind of sorting and organizing is very convenient and is used everywhere to make it easier to find the things you want or the information you need. Remember, your YouTube channel's popularity will depend not only on the quality and usefulness of the video but also on how convenient it will be to use the information you provide.
Improve the Quality of Your Videos
Keep in mind the quality and content of your video. Make sure you create a video that contains valuable information for your viewers.
Use a quality microphone so you can be easily heard. For clear images and high quality, get a good camera. In general, a phone with HQ quality will do.
Take care of the light! Take pictures in daylight or buy a ring light. An ugly lighted picture is unlikely to be seen by anyone.
Useful Tip
Post your videos on Q&A websites like Quora, Answerbag, WikiAnswers, etc. it is a great source of organic traffic on YouTube.
Of course, if you post your videos everywhere as spam, you will be banned. You need a slightly different strategy here. Look for relevant questions on your topic and give a link to your video as an answer. Then it will be useful to the audience because they get an answer to their question! And you get high-quality views from the target audience.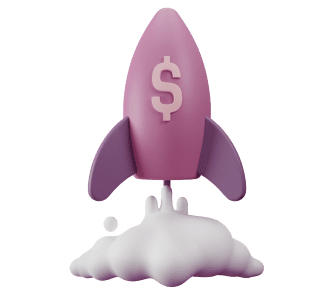 Start your way to popularity with SocBooster
Start Promotions