Get Organic Engagement
Promote your
Youtube Channel
Buy Your Promotion
Choose and pay for the needed service to promote your channel
Get views, likes, comments and subscribers on YouTube.
START PROMOTING RIGHT NOW
Promote your
Youtube Channel
Complete simple tasks and spend your reward on promotion
Google Play
Step 2
Perform simple tasks
Step 4
Spend on promotion
How to Start Earning or Your Promotion
Reviews of Our Clients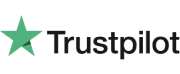 Our advantages
Get channel monetization
Stable non-drop services
Safe and reliable promotion
High level customer support
Ability to earn YouTube promotion
Frequently asked questions
Can't find the answer you're looking for? Reach out to our customer support team.
What is SocBooster.App?

SocBooster.App is a technology service to promote your videos on YouTube. We are very responsible for the services' quality we provide, meanwhile, we maintain long-term partnership with clients. It is our priority to provide clients with the best services for a video promotion on YouTube.

How long does it take to create a campaign on SocBooster.App?

It will take 3 minutes to start your first campaign. It will save time to create an order from a widget. You do not need to go through a long registration.

Can you guarantee I'll get views?

Before making an order, please read the description of the services. It is written there if a service is guaranteed or not. If services are provided with guarantee, but something goes wrong, we will give money back which is left in your account.

Are the views real or are they from bots?

You can be sure that all views are from real people! We never use bots or click farms, all activities are genuine. There is no risk to your channel. All views can be verified via YouTube Creator Studio analytics.

Will my views, subscribers, likes, and comments disappear after the campaign?

All views, subscribers, likes, and comments will remain after your campaign.

What channels are you working with?

We work with different channels (musicians, gamers, products promotion, bloggers, policy, social videos, education etc). We are able to promote any type of channel.

Who needs promotion services in social networks?

Anyone who wants to raise popularity or the popularity of the product: artists, bloggers, musicians, record labels, businesses. You can trust us with the promotion of your product. We will successfully do it!

Can you guarantee that the quantity of subscribers, likes and comments will increase on my channel?

Before making an order, please read the description of the services. It is written there if a service is guaranteed or not. People will see your content. If they like it, they will leave comments, likes and they will subscribe to your channel. However, you may also get negative feedback and dislikes. We professionally select the target audience for you. With our analytics it will be easy to optimize your campaign in order to receive only positive reviews from the audience in the future.

What is the price?

You can find prices using a widget on our website or go to Services and pricing.

What payment methods do you accept?

Perfect Money, Capitalist, Bitcoin, Apple Pay, Credit Cards.